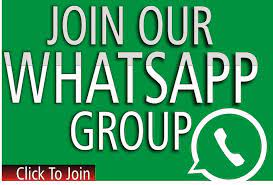 Since this WhatsApp Group is created for NOUN students by Student Arrive Platform, it is expected that ONLY students of the school should be in the Group. Simply put, do not join this group if you are not currently a student of the National Open University of Nigeria, NOUN.
Also, don't spam the Group. As a student it is expected that you have some level of civilization and know that spamming a WhatsApp Group is something disgusting.
This WhatsApp group is created to help Noun students to ease up their strains and stresses on the school educational system in areas like i.e Tutor Marked Assignments (TMA), General Information/News across all Study Centers all over the country, Exam preparation, Missing results, and easy access to lay your complains Directly to the School HQ.
This Open University whatsapp Group is locked because of spamming
For interested Students to join the NOUN WhatsApp Group kindly CLICK on the Group link below:
HOW TO MAKE MONEY ONLINE IN NIGERIA
Netcontacts Business: Discover How You Can Consistently Be Making Atleast  ₦4,500 Daily as a student Using Your Android Phone
Note: All payments goes into your local bank account.
If You Fail To Make Money With This I Bet You, There Is No Easier Way Than This When It Comes To Making Money Today From The Internet Legitimately. I said this because there're many scam online business out there today. I have so far invited lots of different University students, and today they're making cool cash with just their phone.
To get started with Netcontacts Business is very easy, CLICK HERE TO LEARN MORE & TO REGISTER 
You may also like:Facts About National Open University of Nigeria NOUN
If you're in any of these departments below then this whatsapp Group is also for you